Lillith stands at 158cm/5 feet 2.2 inches, and has a fresh look.

She comes across delightfully, with presence and poise.
She is well suited to many different outfits & looks.
Her body has a slim figure, and is flexible, and has a feminine appearance.
She is a 100% solid TPE sex doll, with a metal skeleton contained therein.
She has the 158cm body with head N59 Lillith
Full Height with Head: 158cm - 5 Feet 2.2 inches
Weight: 30.0kg - 66.0lbs
Bust: 69cm - 27.2 inches
Chest: 59cm - 23.2 inches
Waist: 49cm - 19.3 inches
Hip: 82cm - 32.3 inches
Vaginal Depth : 17cm - 6.7 inches
Anal Depth : 15cm - 5.9 inches
Mouth Depth : 15cm - 5.9 inches
Interactive areas: O/FV & RV/A - Oral, Fixed Vagina & Removable Vagina, and Anal capacity.
---
Skin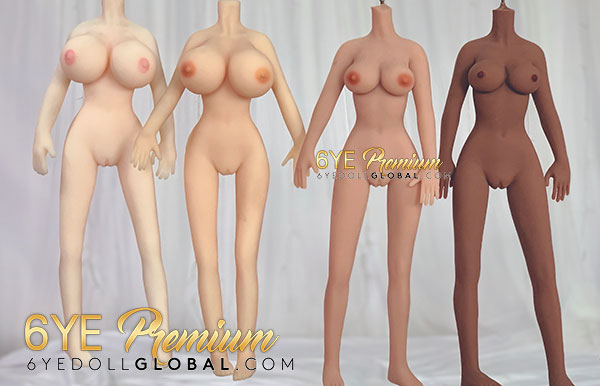 The Skin colour of your doll, can have a major impact upon the look you wish her to have.
White - Pale
Natural
Tan
Black
---
Eyes
The eyes are essentially in the shape of a hollow hemisphere, and are placed into the hollow of the eye socket.
The hollow of the eyeball itself, is filled with synthetic/wool padding, to provide pressure and traction, and keep the eye(s) in position, so the eyes can be moved easily within the eye socket/head of the doll.
Blue Eyes
Brown Eyes
Green Eyes
Grey Eyes


---
Hair/Wigs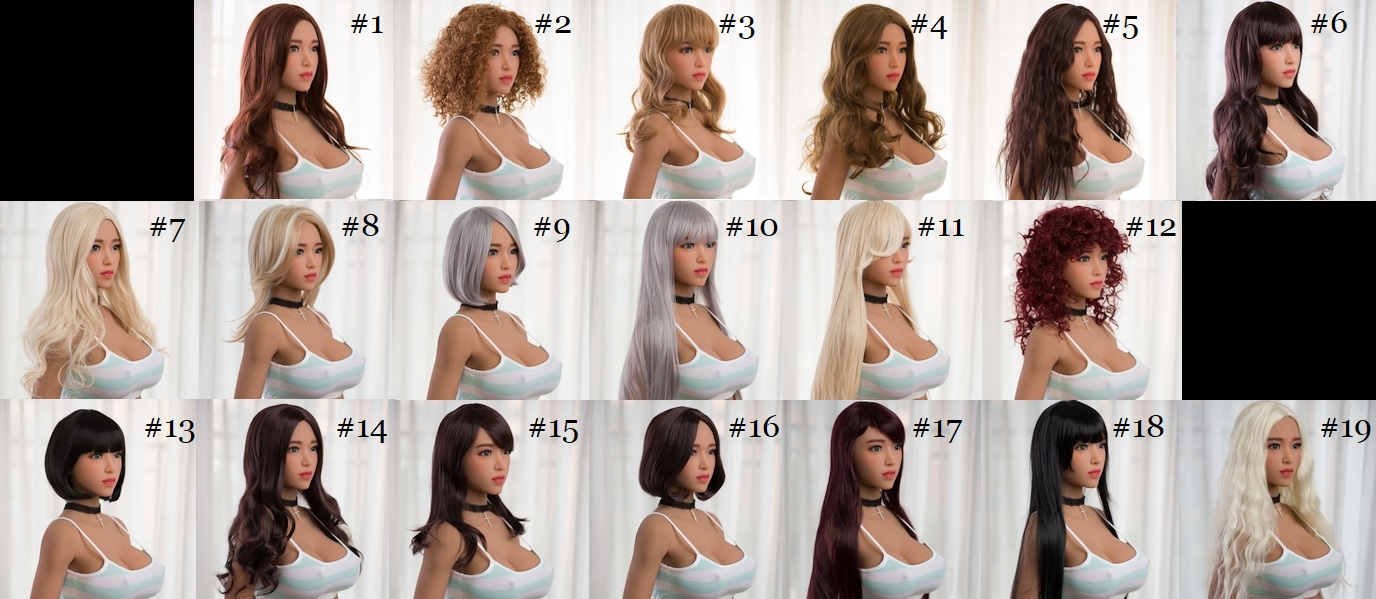 The hair of your doll will have huge impact upon the look and impression of her to others.

More classically elegant looks will benefit from longer styles that can be simply brushed and worn, or styled (Up, Down, Pigtails, etc.)
Please note, that longer length wigs take more care to keep tangle free.

More youthful styles are typically shorter (though not exclusively) than a classical look, but are a lot easier to keep tangle free.

It is good practice to have more than one wig for your doll so that she may easily adapt to your mood.
---
Feet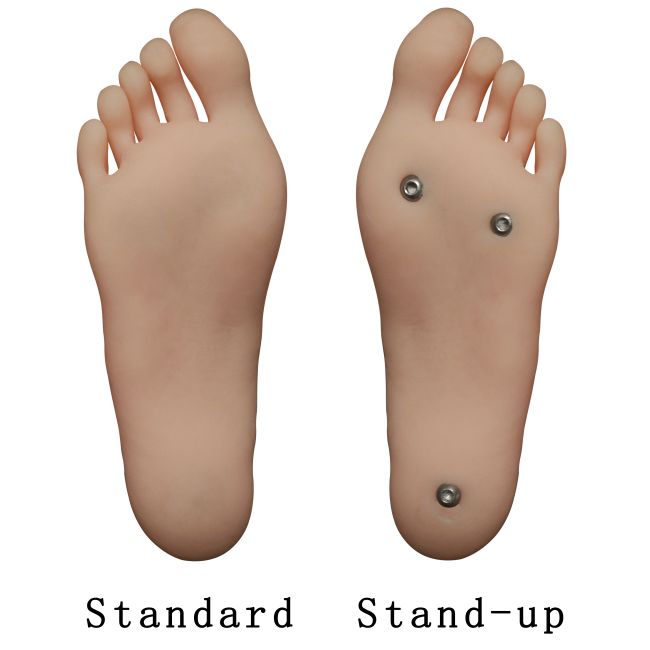 Your Doll will have the foot options:

Standard Feet - will not bear the weight of the doll
Stand-Up Feet - will bear the weight of the doll
---
Fingernails

Your Doll will have three basic fingernail types*:
White Manicure
Red Manicure
Black Manicure
The colour of the nail actually refers to the area of the nail that is connected to the skin/quick.
---
Pubic Hair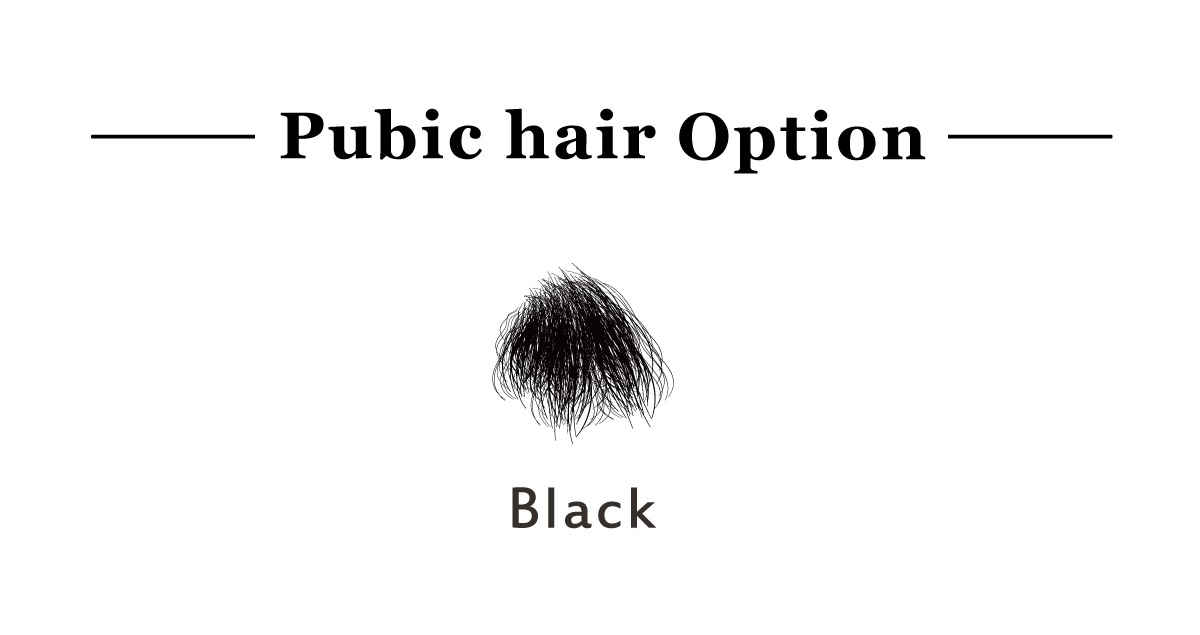 You can opt for pubic hair for your 6YE doll
---
Areola & Labia Tones

Areolas can be in 4 colours:
---
Breast Type
You can opt to have hollow or solid breasts for your doll.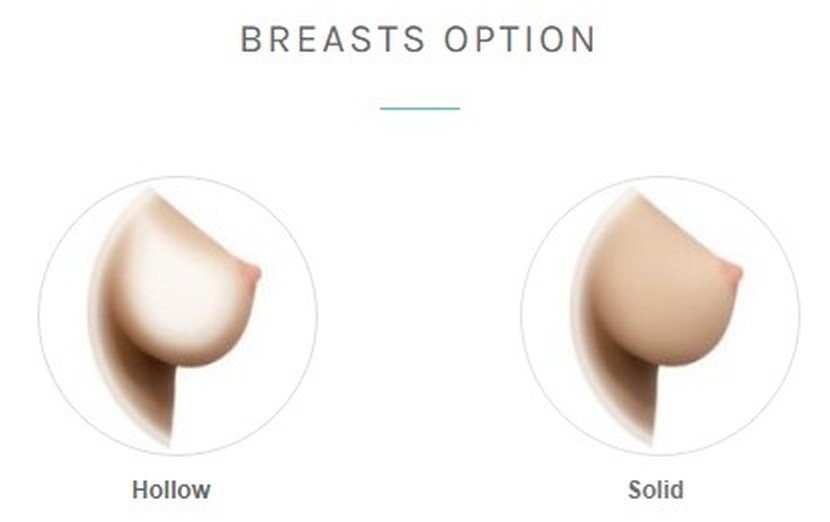 ---
Shoulder Type
You can opt to have shrugging shoulders for your doll.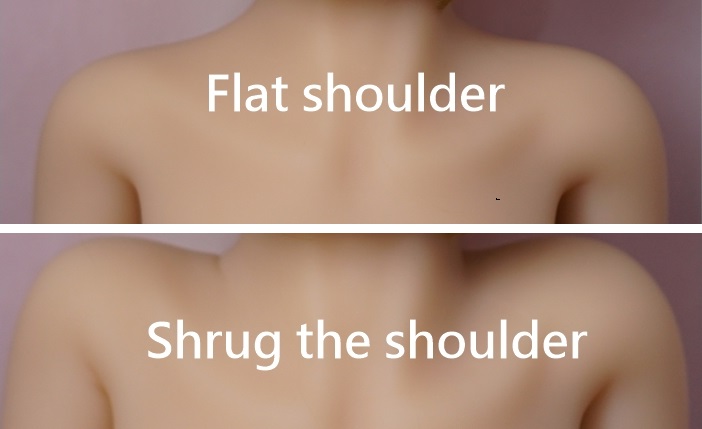 ---
Vagina Type
You can opt to have fixed, or removable vagina for your doll.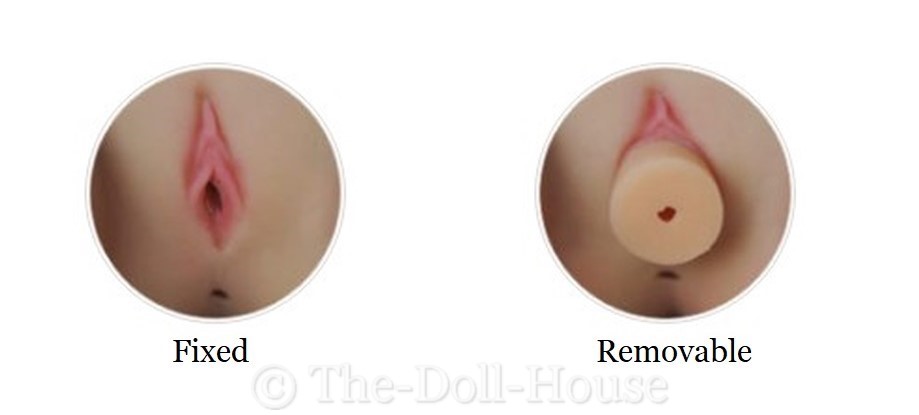 ---
Delivery Times for Love dolls/Sex Dolls
Delivery times can vary depending upon the complexity of the order and number of dolls ordered.
The typical times from order to construction can be up to 7-days.
Once the order has commenced production can take 7-14 days.
If the Doll specification is very typical, there is the possibility that the factory may hold that model in 'floating' stock.
This would reduce the production time to 1-3 days. This is of course, at the discretion of the manufacturer.
So Customers are respectfully requested to expect a delivery time of 14-31 days from Order to Delivery for their Doll(s).
Vital Statistics
Type
TPE
Head
N59 Lillith
Body
6YE 158cm A-Cup
Height
158cm - 5 Feet 2.2 inches
Weight
30.0kg - 66.0lbs
Bust
69cm - 27.2 inches
Chest/Band
59cm - 23.2 inches
Waist
49cm - 19.3 inches
Hips
82cm - 32.3 inches
Other Measurements
Shoulder Width
Arm Length
Leg Length
Upper Arm Girth
Wrist Girth
Thigh Girth
46cm - 18.1 inches
Calf Girth
28cm - 11.0 inches
Ankle Girth
Foot Length
20cm - 7.9 inches
Interactive Areas
Vaginal Depth
17cm - 6.7 inches
Anal Depth
15cm - 5.9 inches
Oral Depth
15cm - 5.9 inches
6YE 158cm A-Cup Head N59 Lillith
Brands 6YE
Product Code: 6YE 158cm A-Cup Head N59 Lillith
Availability: Produced to Order (2-4 Weeks)
Tags: 6YE, 158cm, Sex Doll, TPE
What People think of us